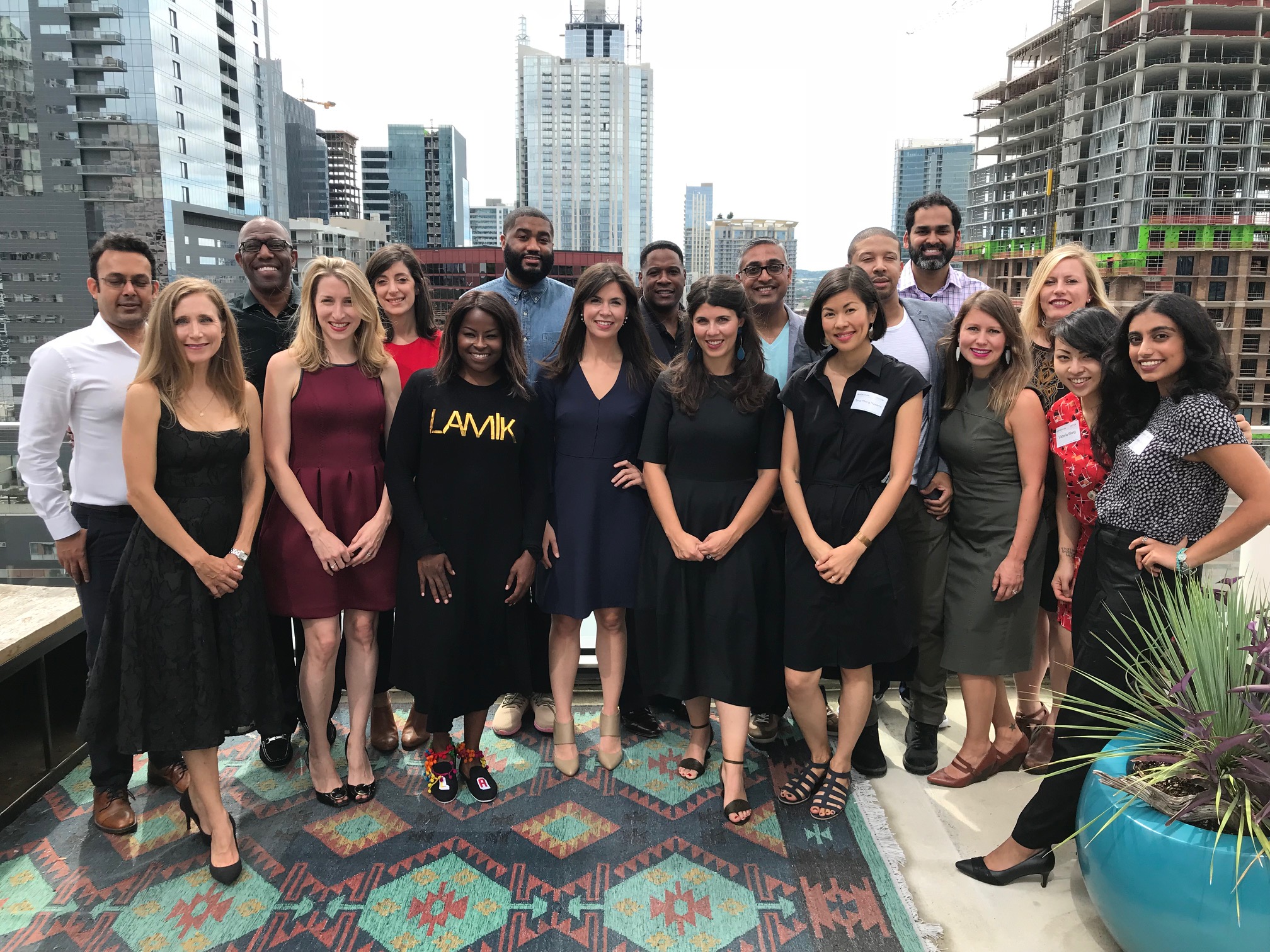 Applications are now open!
Applications for DivInc's 2019 Cohort are now open!
Hello founders,

We're excited to announce that applications are now open for our 2019 Cohort!

Please click here to apply or share the link with anyone who might be interested in applying. Below are the key dates:
April 1: DivInc Applications Open

June 14: DivInc Applications Deadline

July 8 -July 12: Finalists Interviews

July 16: DivInc Cohort Announcement

August 26: DivInc 2019 Cohort Starts
Why DivInc?
DivInc's program includes an intensive 12-week startup accelerator program providing a unique culture of support and best equips people of color and women entrepreneurs with strategies critical to creating exceptional companies, driving job creation, and contributing to strong economic growth.
Additionally, our program is designed to drive focus to product market fit and accelerate business development and growth by providing access to essential resources.
DivInc founders receive the following benefits, valued at over $50,000:
Weekly workshops with serial entrepreneurs and industry experts covering best practices in business development, sales, legal, strategy, marketing, finance, operations, communications, public relations and investment

One-on-One coaching from a professional executive coaches and pitch coaches

Weekly Mentor meetings

Customized curriculum and support to meet the unique needs of your business

Introductions to corporations, investors, and partners via community happy hours and networking events

Wellness activities for long-term health as a company leader

Founders lunches with successful startup entrepreneurs

Virtual platform with exceptional curriculum based on Lean Startup Model

Focused Founder support for first 12 months as Alumni

Lifetime Alumni Membership, with access to continued professional development

Free Co-Working space for 6 months

Web hosting credits from Amazon and Google

Legal consulting from top Austin based law firms

Plus more!
DivInc is located in Austin, Texas.
Criteria for being considered must meet the following:
The participating founder or co-founder must be a woman or person of color

The company must be a for-profit enterprise in tech or be tech-enabled

Minimum Viable Product (MVP) stage preferred

On-site time commitment of 30-40 hrs per week
Contact us with any questions. Thanks and good luck!